Take Your Next Ride With Pay For A Ride
STREAMING THE MANDATE PROJECT EVERYDAY!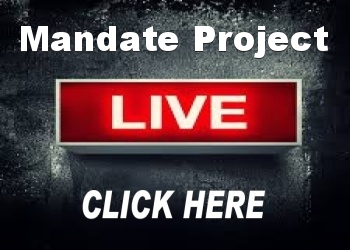 ATTENTION MOBILES! When Entering Mandate Project Room 
Choose to Download the APP Or Choose Not 
Room Name is "mandateproject"
Our Mission
Some of our taxi customers have needs that go beyond the taxi ride such as the need of food or the cost of the ride itself. We are in the perfect position to receive and meet these needs of our community with our taxi service. In reference to Matthew 25:35-40 we have put our feet to action by faith!   
     
We have actually helped some people in the past, but we are running a business and our business has expenses that we have to meet on a daily basis, so if we help all those customers ourselves we cannot keep our business running.
The funds are needed ASAP because there is an increasing amount of persons who ask us for special needs like food or a free ride.  Funding paid out will be rationed weekly to RIDERS ONLY and based on donations received. The support will mean a lot to us because we like to help others and this will bring us joy knowing we were instrumental in helping someone in need.
Click on the BLOG TAB to see what has been happening.  We are showing a little of what the Lord can do when we reach out.  But remember God is the one who receives all the praise and glory!  God is in charge of the harvest using a little and bringing in much! 
Visit Our Taxi Ministry Website:  HERE
Sincerely,
Dennis & Debbie Bradley
Take Your Next Ride With Pay For a Ride

**All New Riders Must Register**
You Will Be Contacted After Registration
Click On Facebook Or You Tube
For "LIVE" Streaming Video
Of Our Taxi As It Travels
(when available)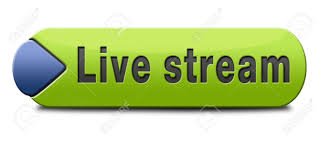 Click The Icon To See Us "LIVE" In Our Cab
(OPEN 24/7)
The Truth Bible Institute Course of Study
Truth Bible Institute introduces courses working with the fullness of the Ascension Gifts, in these last days to cooperate with local churches reaching the world with the saving knowledge of Jesus Christ and "equipping the saints for the work of the ministry." (Eph. 4:7-16)
Truth Bible Institute focuses on teaching the students how to present the message of salvation to their world of influence and an understanding of ministering in the realm of the supernatural. The ministry believes formal training of biblical topics is important, with demonstrations of the Holy Spirit and power to a lost generation.   (I Cor. 2:1-5)